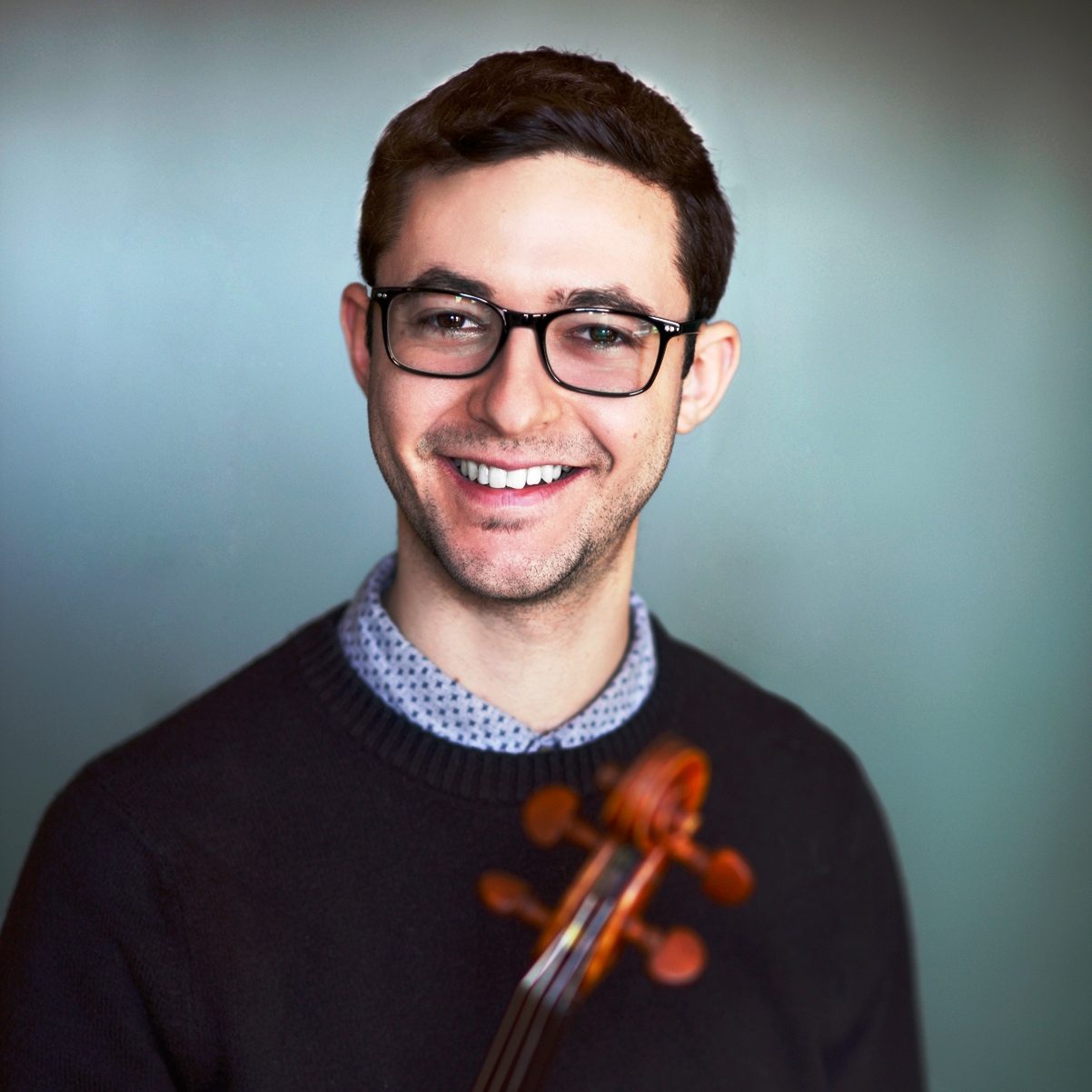 Benjamin Sutin, Jazz and World Music Violinist at the New Jersey School of Music, began his career in Philadelphia where he studied with legendary jazz violinist, John Blake Jr for over six years at the Philadelphia Clef Club of Jazz. Other teachers have included Sara Caswell, Christian Howes, Jim McNeely, David Krakauer, Bobby Sanabria, and Pandit Samir Chatterjee, to name a few. Now a graduate of the Manhattan School of Music with a Bachelor Degree in Jazz Violin Performance, Sutin resides in New York City and is a sought after educator across New Jersey, Philadelphia and New York City. He is on faculty at Greenwich House Music School, the New Jersey School of Music, and works as an Outreach Teaching Artist for Bronx Arts Ensemble. Additionally, he's been running a successful private teaching studio in NYC, garnering student successes such as acceptance into New England Conservatory, Manhattan School of Music, La Guardia High School, NYSSMA, Special Music School and Carnegie Hill Inner School Orchestra System with students performing at Carnegie Hall. Students have also been awarded Merit and Runner-Up in the annual Yamaha Young Arts Jazz competition.

Ben has been teaching private and group violin, viola and piano students of all levels and ages for close to ten years. He has experience teaching students in the autism spectrum and specializes in creative problem solving regarding technical advancement in beginner to intermediate classical students as well as beginning to intermediate instruction in jazz and improvisation on violin, viola and cello. Jazz instruction includes creative approaches to groove based bowing, mastering the fingerboard, crafting creative and melodic improvisations and an intensive on music theory. Every lesson, regardless of style, level or instrument, is catered to the specific needs, goals and personality of each individual student.

Sutin has had the privilege of performing in venues such as the Apollo Theater, The Kennedy Center, Carnegie Hall, NJPAC's Victoria Theater, Dizzy's Club Cocoa Cola, Lincoln Center Out of Doors, Nassau Coliseum, Clifford Brown Jazz Festival and more. He's performed with the likes of the Tran-Siberian Orchestra, Larry Harlow, Arijit Singh, David Amram, Bobby Sanabria (including on recent Grammy Nominated album, "West Side Story Reimagined"), Banda Magda, Benito Gonzalez, George Burton, and has performed for the Big Apple Circus and several off-Broadway musicals. Finally, Sutin has received much praise within the jazz violin community from Jean Luc Ponty, Regina Carter, Christian Howes and Sara Caswell, who, upon hearing him as a Freshman at Manhattan School of Music said the following, "His adventurous musical lines and underlying creative energy left me feeling I'd witnessed a unique voice destined for something great."

Ben teaches: jazz violin lessons and jazz improv

Lessons with Ben are only available in a virtual setting. Please call for more details.