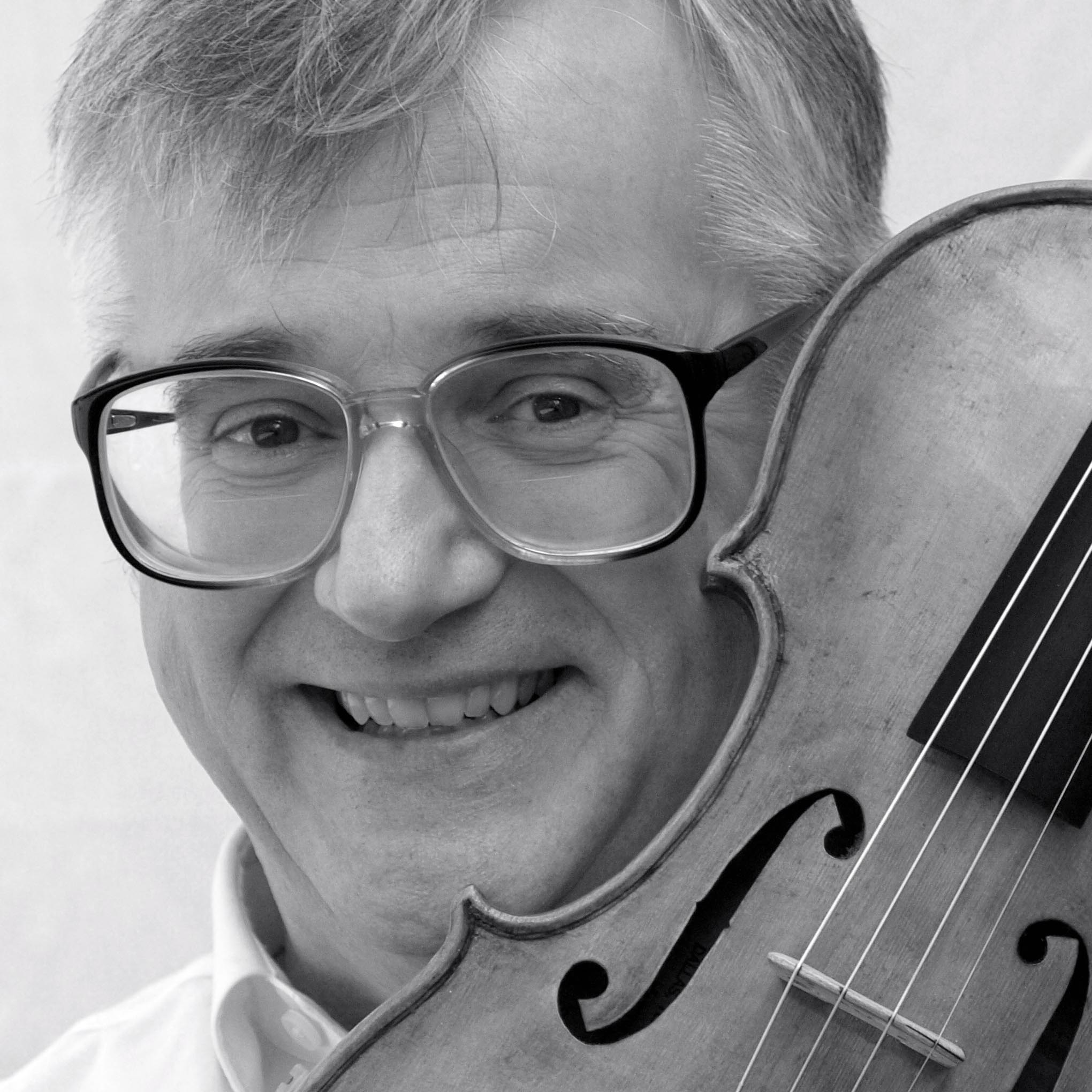 A native of Texas, Bruce Erwin, violin teacher and viola teacher at the NJ School of Music in Medford, began playing the violin shortly after his father started making them. Playing the violin has taken Mr. Erwin to all kinds of places: symphony concerts in La Sala Nezahualcoyotl in Mexico City; busking in the streets of Helsinki; pubs in Glasgow and Achill; Opera in the Graz Opera House; contradances in Canton, Ithaca, Buffalo and Poughkeepsie; R.S.C.D.S. dances in Cleveland, Columbus and Hamilton; Van Cliburn Finals in Fort Worth and blues in the Zoo Bar in Lincoln, Nebraska.

Mr. Erwin began his teaching career as an undergraduate at the University of Texas at Austin as part of the String Project. At his wife's suggestion, he began studying the Suzuki method of teaching violin. His Suzuki Teacher Trainers were Mihoko Hirata, Yuko Honda, Sr. Pat D'Ercole, James Maurer, Alice Joy Lewis, John Kendall, and Mark Bjork. He taught in the Fort Worth Symphony Suzuki School, the Beck Center for the Arts in Lakewood Ohio, the Oberlin Community Music School in Oberlin Ohio, and Rowan University Music Prep. In summers Bruce has been on the faculties of the TCU Suzuki Institute, DFW WOW Suzuki Institute, the Capital University Suzuki Institute and the Suzuki Music Columbus Institute.

Bruce earned a Bachelor of Music degree at the University of Iowa, where he was a member of the Graduate String Quartet; a Master of Music degree from Baylor University where he was a member of the Graduate String Quartet and concertmaster of the Baylor Symphony. At the University of North Texas, he has done work toward a D.M.A. degree where he was a teaching fellow and performed two of four doctoral recitals.

Bruce teaches: violin lessons and beginning viola lessons.

Lessons with Bruce are available Tuesday, Thursday and Friday at the NJ School of Music in Medford.