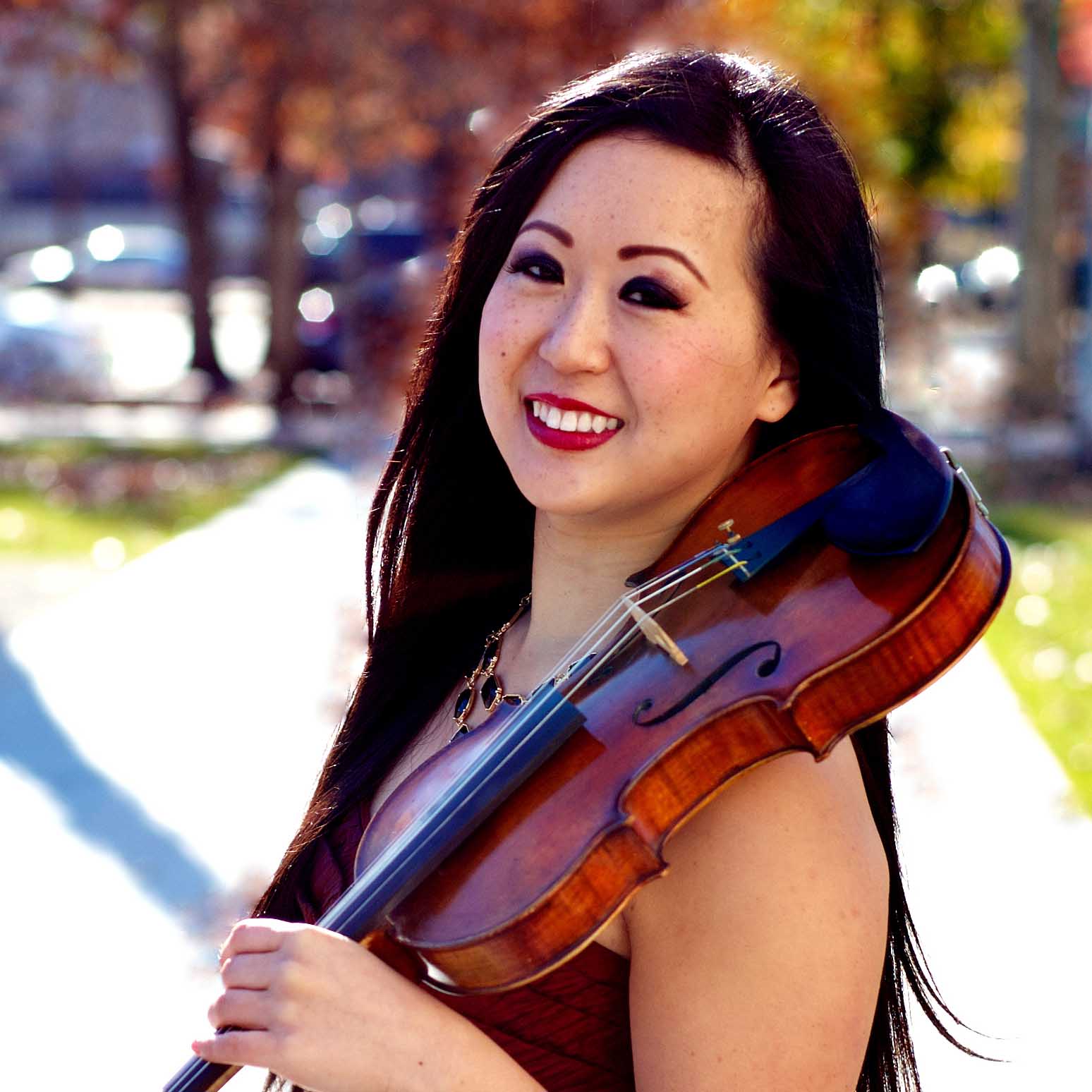 Originally from Iowa, Ruth Kiang received her Bachelor of Arts degree from the University of Northern Iowa and her Master of Music in Performance from Temple University in Philadelphia. Recent performances include concerts with the Bay-Atlantic Symphony, Contemplum Contemporary Composers Ensemble, Temple University Symphony and Opera Orchestras, Temple University Student Chamber Ensembles, the Temple University Singers' Gjeilo Project, and as a violinist for the American premiere of Love Story, The Musical at The Walnut Theatre in Philadelphia.

Having played in master classes with the Shanghai Quartet, Salzburg Chamber Soloists, Maia Quartet, Faure Quartett, Verdehr Trio, and Michiko Otaki, Ruth also served as a guest clinician at the New Jersey Washington Township School District's 28th Annual American String Teachers' Association (ASTA) Solo and Ensemble Festival for high school and middle school students.

Besides performing as a chamber and freelance musician, Ruth fulfills her love for teaching and pedagogy as a proponent of both the Suzuki Method and traditional violin instruction. A former teaching intern at the Philadelphia String Project of Temple University, Ruth is on the violin faculty at Temple University Music Prep, the New Jersey School of Music, and the Sudanese Cultural Society of Greater Philadelphia. Ruth has received Suzuki Method teacher training from Joanne Melvin at the Chicago Suzuki Institute, Marilyn O'Boyle at the Pittsburgh Suzuki Institute, and Joan Krzywicki at Temple University.

Ruth teaches violin students of all ages and levels and tailors individual lessons to help students reach their highest potential. There is a focus on beautiful tone, posture and technique from the very beginning as well as musicality and overall musicianship. Note reading, music theory, and music history are also an integral part of lessons. Attentive parental involvement is also important for a child's progress as a violinist and is highly encouraged with younger students both in the private lessons and practicing at home. Playing the violin or any musical instrument helps a student develop as a person beyond just the learning of new skills. Students not only develop aural sensitivity, small-muscle coordination, critical thinking, and non-verbal communication skills with other musicians and an audience, but also expression, creativity, and a greater appreciation for music and the arts.

Ruth teaches: Violin Lessons and Viola Lessons

Lessons with Ruth are available Monday and Wednesday at the NJ School of Music in Medford.