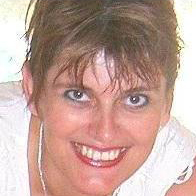 Ildiko Rozs was born in the historic Hungarian City of Szekesfehervar. She began her music education at the age of 13. Later she moved to the Hungarian Capital of Budapest where she studied voice at the Béla Bartók Conservatory. While still a student Ildiko became a member of the Hungarian State Opera House working with many world famous conductors and coaches: Nicolas McGigan, Kobajashi Kenichiro, Lamberto Gardelli, Rico Saccani, Pier-Giorgio Morandi, and Adam Medvezcky to name a few.

As a Member of the Hungarian Opera Chorus she received the Béla Bartók prize from the Franz Liszt Academy in 1988. Ildiko sang in this chorus for 16 years. During this time Ms. Rozs was also a sought after soloist and regularly performed music from operas and operettas as well as sacred music in solo concerts. Ildiko held lead roles in operettas by famous Hungarian composers Viktor Jakoby and Albert Szirmai.

In 1995 Ildiko was invited to perform at the Ecumenical World Meeting and since then, has become a regular guest singer at the annual meeting of the European Hungarian Protestant Society. In the last 21 years Ms. Rozs has taken part in more than 30 opera productions as well as countless oratorios. These operas include; Purcell's "Dido and Aeneas", Mozart's "La Clemenza di Tito", "Le Nozze di Figaro", "Don Giovanni", "Cosi fan tutte", "Die Entfuhung aus dem Serail", and " Die Zauberflote", Beethoven's "Fidelio", Donizetti's "Anna Bolena", "L'elisir d'amore", and "Don Pasquale", Wagner's "Der Fliegender Hollander", "Tannhauser", "Die Meistersinger", "Ring", and "Parsifal", Verdi's "Simone Boccanegra", "Otello", "Don Carlos", "La Traviata", "Il Trovatore", and "Aida", Puccini's "Manon Lescaut", "La Boheme", "Tosca", and "Suor Angelica", Bizet's "Carmen", and "Les pechers de perles" Musorgsky's "Boris Godunov", and "Hovanshchina", Ferenc Erkel's "Bank ban", Zoltan Kodaly's "The Transylvanian Spinning Room", Sondor Szokolay "Ecce Homo", and "Legend of St. Margaret", Janos Vajda's "Mario and the Magician".

Some of Ildiko's choral appearances include: Haydn masses, Mozart and Verdi Requiems, Kodaly's "Psalmus Hungaricus", Carl Orff's "Carmina Burana", and NJPAC's production of Mahler's 2nd Symphony performed in Newark, NJ as well as at the Kennedy Center in Washington DC. In addition to performing in Hungary, she has performed in numerous concerts in Yugoslavia, Transylvania, Austria, Italy, Germany, France, Spain, Japan and in 1990 Ms. Rozs was part of a 65 city tour of the United States with the Hungarian State Folk Ensemble. In 2001 Ildiko attended the Westminster Choir College of Rider University where she studied with Dr. Scott McCoy, Marvin Kenzee, Dalton Baldwin, Dr. J.J. Penna and Dr. Martin Neron. Since completing her masters degree in voice performance and pedagogy in 2003 Ildiko has continued to be active as a teacher and performer.

As a teacher Ildiko combines strong performance and technical knowledge with great patience, compassion and understanding to bring out the very best that each student has to offer. Her passion and dedication is very apparent and reflected in the passion and dedication that her students have in their music. She is known for going that extra mile to insure that each student has a complete and thorough understanding of the music that they are working on. Ildiko teaches students of all ages and abilities classical, show tunes and religious styles of music. Several of her students have and continue to win leading roles in musicals. She has even had one of her students selected to sing for the Pope in Rome. Many of Ildiko's students go on to major in music while in college.

Ildiko teaches: Voice

Lessons (Virtual Only) with Ildiko are available Monday, Wednesday and Saturday through the NJ School of Music in Medford.