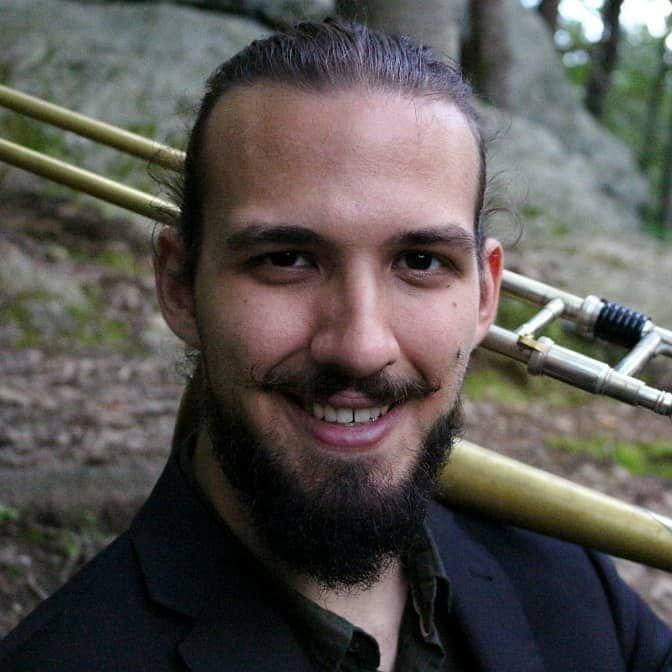 William has been a brass specialist and pianist in the Philadelphia area for the past 7 years and has been teaching for the past 5 years. Growing up in Cheltenham, PA, he started playing the trombone, his main instrument, at the age of 9. Before long, he became obsessed with jazz, inspired by the likes of Miles Davis, Charlie Parker, and JJ Johnson to name a few. It was his influences that inspired William to strive for musical virtuosity and professionalism, and, by age 16, he set out to become a professional musician to share his music with the world. While he was studying in Temple University's renowned Jazz Studies program, William began teaching students of all different ages, instruments, and backgrounds out of his home. He believes that everyone with a thirst for knowledge and a passion for music can learn to play music, and his instruction has always been tailored to the needs of his students. Since he started teaching from his home, he has gone on to teach at the Philadelphia Clef Club of Jazz as well as guest speak and teach for various high school ensembles in the greater Philadelphia area.

William teaches: Trombone Lessons, Baritone Horn Lessons, French Horn Lessons and Tuba Lessons

Lessons with William are available Wednesday at the NJ School of Music in Medford.