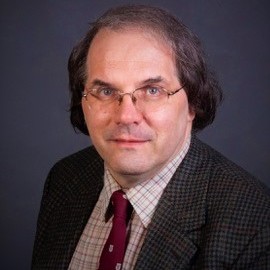 Frank Staneck earned a BA in Music from West Chester University (1980) and a Masters Degree in Music Composition from Temple University (1985) where he studied with Clifford Taylor and Maurice Wright.

His compositions have been performed by The Wister Quartet (Philadelphia Orchestra members), The Philharmonic of Southern New Jersey, The Greater South Jersey Chorus, Choral Arts of Southern New Jersey, The Independence Sinfonia, The West Jersey Chamber Music Society, The Rochester Oratorio Society, The North Shore Chamber Orchestra of Vancouver B.C. and the Orchestra of the Swan in England to name a few. His music has been aired on Temple University Public Radio WRTI 90.1 FM, WHYY 91 FM Philadelphia's NPR station, and on "Classical Discoveries" with Marvin Rosen on WPRB 103.3 FM Princeton. His String piece "A Suite for Ursula", written for Ursula Vaughan Williams, was featured at Artistic Director Tasmin Little's Spring Sounds International Music Festival 2009 in Stratford-upon-Avon in England where David Curtis conducted The Orchestra of the Swan in the UK premiere. The Birmingham Post called his music "sonorous and attractive". Maestro David Curtis took "A Suite for Ursula" to Beijing and conducted it there along with a new piece "Prelude for Strings" at the American International Schools Festival in November 2009.

Frank teaches: Virtual Piano Lessons, Music Theory Lessons and Composition Lessons

Virtual Piano Lessons with Frank are available on Thursday at the NJ School of Music in Cherry Hill.